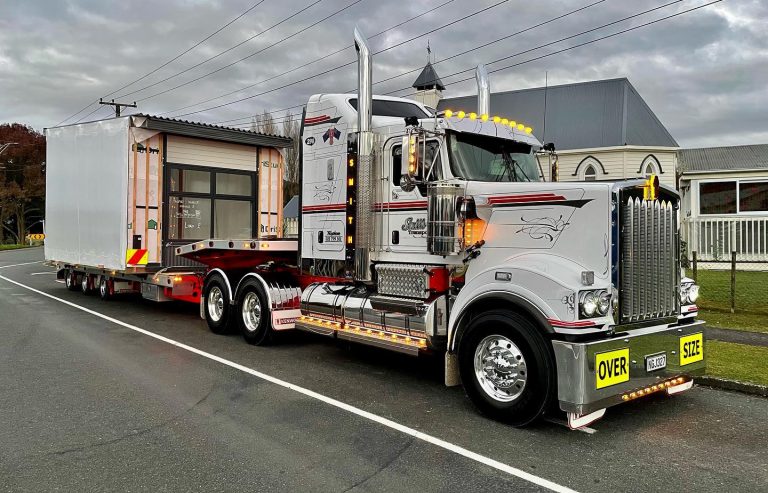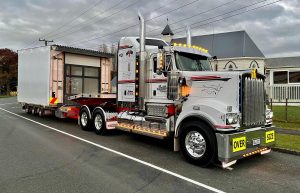 Oversize Loads Auckland & NZ Wide
Smith Transport is the oversize load specialist you can depend on. We handle heavy and large loads with the same professionalism and efficiency as all other transport projects.
We understand all rules and regulations, including time and day it is permissible to transport  oversize loads, and the available roads.  Where needed, we  offer pilot vehicles.  This includes class 1 & 2 pilot vehicles.
Our heavy and oversize loads service is available throughout NZ.
Heavy Haulage in Auckland & New Zealand
The heavy haulage trailers we have in our Auckland, NZ fleet include quad axle, self-steering options, enabling us to transport loads of almost any size or weight.
All our vehicles, including our transporters, meet guidelines set by the NZ Transport Agency.
We offer the most experienced and professional oversize and heavy load team.  Our drivers, supervisors, managers, and logistics planners have arranged transport services for a wide range of companies across most industries where oversize and large loads are the norm.
This means we'll be able to develop the best, most efficient, and most cost-effective solution.
Why You Should Choose Us
Oversize loads expertise
Range of trailers suitable for almost any type of load
Local and national services, with freight forwarding options
Highly experienced and dedicated team
Professional and experienced drivers
High-quality fleet of well-maintained trucks
Problem-solving abilities and a can-do attitude
Competitive prices
NZ Heavy Haulage Services
We want to become your NZ heavy haulage provider of choice. You'll get the best possible service from our experienced team when transporting  a heavy or oversize load locally, nationally, or internationally.
Services
NZ Heavy Haulage Services
Our transport and logistics services are the best in the country and our prices are competitive.
We offer free, no-obligation quotes . Please get in touch with us today by calling 021 799 301.
Moving Your Machinery and Equipment
Our transport and logistics services are the best in the country and our prices are competitive. Get a free, no-obligation quote today.